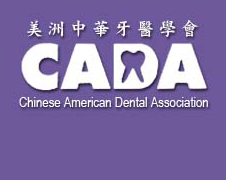 Join us for the CADA Study Club (Registration is full)


Topic: "Guided Implantology" ~ Mis Implants

Speaker: Andrew M. Spector DMD, FAGD, FICOI

Dr. Spector graduated from the University of Pennsylvania
School of Dental Medicine in 1990. In 1993 Dr. Spector
finished a 2-year program in Full Mouth Rehabilitation. He
gained a second certificate in 1995 after completing a 2-year
program in surgical/ restorative implantology. He served as
Clinical Associate Professor, at New York University, teaching
Surgical and prosthetic implantology for many years. Dr.
Spector is a Fellow of the Academy of General Dentistry and
The International Congress of Oral Implantology. He has lectured nationally on Dental Technologies, including CAD/ CAM, hard/ soft tissue lasers, and Cone beam driven implantology. Dr. Spector has presented at Sirona Cerec Anniversary meetings and was a member of a world renowned panel for CAD/ CAM advances at the Greater New York Dental meeting. Dr. Spector's work has been published in national journals. His deep understanding of 3D technology, cone beam software, and guided implantology will streamline your approach and maximize your efficiency.
Tuesday, March 20, 2018
CADA Study Club at 7:00 pm
Buffet dinner served 6:00pm - 7:00pm
Lecture at 7:00pm - 9:00pm
(Limited to 60 guests, registration
closed by 3/16/18)

Sheraton LaGuardia East
Diamond Room Floor 7
135-20 39th Avenue
Flushing, NY 11354